The Importance of Host Families
A host family is one of the most important and influential aspects of a baseball player's experience when playing in the Texas Collegiate League. While some of our players will be from the Acadiana area, many of them come from all across the country and will be in a brand new environment away from both school and their home. The goal of the host family program is to help players adjust to moving to a new area, assist them as they get acquainted with the community, and provide a safe and stable living environment. It also provides an opportunity for the community to assist in the development of these players on and off the field. The Acadiana Cane Cutters organization strongly believes that the relationships that are forged between players and their host families will be memorable and can last a lifetime. This experience allows fans a unique way to get close to the team and the game of baseball.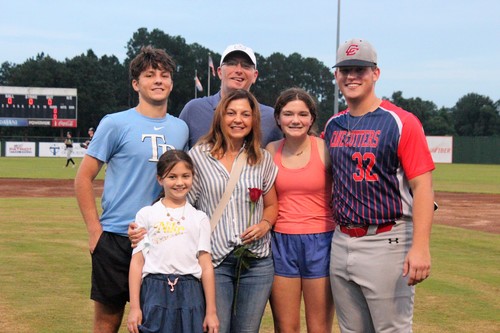 Host Family Responsibilities
Host families are asked to provide housing for their assigned player(s) for the duration of their stay in Lafayette. Most players are expected to arrive the last week of May, although several players will join the team later in the season if their college team makes it to the playoffs or even the College World Series. The Cane Cutters' season, including playoffs, will conclude by the middle of August. Keep in mind that the players will spend half of the season on the road playing against other teams across the states of Texas and Louisiana, so they will really only be staying at your home for half of the summer. During that time span, host families are asked to provide:
* A bed and access to bathroom facilities
* One or two meals per day when the team is at home. Since all games are played at night, some players will sleep later in the day and not eat breakfast. Host families will not be required to provide dinner on game nights since a post-game meal will be provided at the ballpark.
* Access to your house, usually by key or garage door opener.
* Many of them will have their own car, so a place to park will be necessary.
Beyond that, we ask that you provide a welcoming environment for the players. For the two and a half months that the players are in Lafayette, host families are providing more than just housing, but a home. We simply request that you make them feel at home.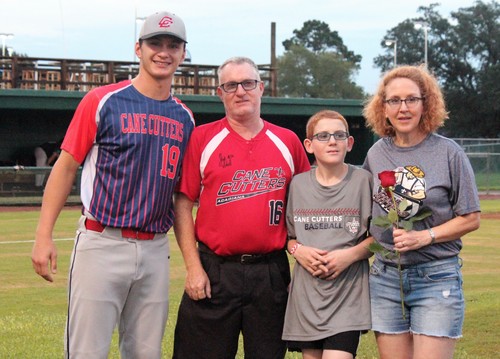 When you become a host family, you will be adding a new member to your family, not just taking on a tenant. The Acadiana Cane Cutters' players are appreciative of the effort you will be making as a host family. If your family has children, these players can serve as positive role models. Yes, these are college-aged kids, but they are respectful of their environment and nothing less will be tolerated by our organization. All of these players come highly recommended by their college coaches and their character expectations are clearly laid out for them before they sign a contract to play for our team. Host families will receive 48 general admission vouchers (per player that they house) for the season which they can use at any combination of games (meaning they can have 2 tickets to 24 home games, or 4 tickets to 12 home games, etc.). They may also be used to upgrade to reserved seating tickets with an additional cost to host family.
Families are sure to love the excitement and entertainment of summer collegiate baseball in Lafayette, and the players enjoy seeing their adopted families in the stands supporting them. You will also be invited to all host family events that are scheduled. The longest lasting benefit of becoming a host family is the bond that will be forged between your family and the player who lives with you that can last a lifetime. Players and their host families have been known to keep in contact long after their playing careers ended, remaining friends and sharing family milestones.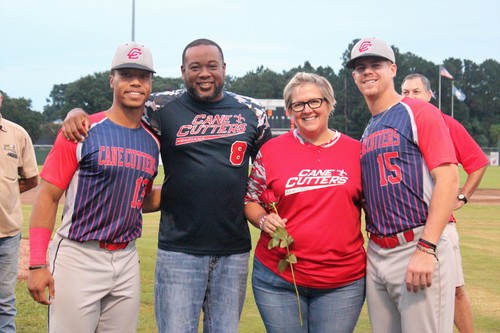 To become a host family, the first step is to determine if you are able to fulfill these host family responsibilities. If there are any questions or doubts, please speak to your family about it and feel free to contact the Acadiana Cane Cutters office to discuss the matter further. Prospective host families are asked to complete a questionnaire, which will provide the team with a summary and profile of the family and their living environment. After the questionnaire has been submitted, we will arrange a meeting to discuss the host family process, gauge if it is a proper fit for the team and your family, and answer any questions that you may have.

If you have any further questions or would like to receive an application to become a host family by mail, please contact us at:
221 La Neuville Road
Youngsville, LA 70592
PHONE- (337) 278-4562